16. No Football Colours Allowed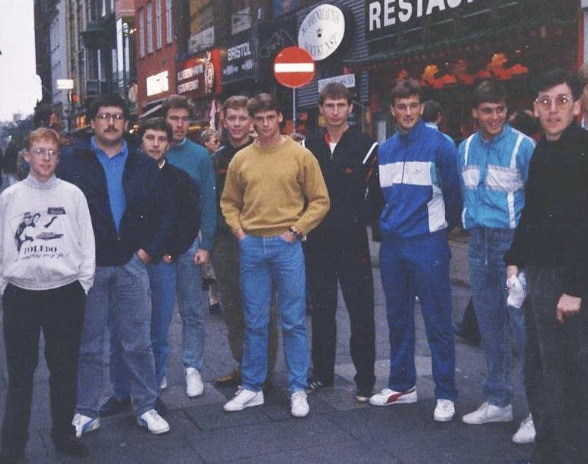 'No Football Colours Allowed'
On the art of dress in football culture, fandom and the 1980s Terrace Casual.




"It's called upping – and always has been. Upping is about being that step ahead of everyone else, or having that item of clothing no one else can get".



While studying BA (Hons) Fashion Communication, I wrote my final dissertation on a study of dress, identity and brands in football culture and fandom – focused on the well-dressed 'Terrace Casuals' of the 1980s and 90s. I was fascinated by this group who took the art of 'dressing' rather seriously. Topics covered: identity of the football fan, acquiring casual fashion, club affiliations and one-upmanship. I also featured brand studies on adidas, Burberry, C.P. Company, Nike, Pringle, Sergio Tacchini, and more. I'm still very much engaged in fashion and football culture. If you have any questions, feel free to contact me.